Home
The Keystone Clean Water Team  (CCGG) Supporting Private Well Owners in Pennsylvania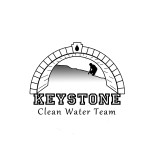 We are a nonprofit, volunteer organization providing education on groundwater, private wells and septic systems to homeowners, civic groups and students. We advance good groundwater stewardship by raising awareness on a variety of groundwater issues both local and worldwide that affects everyone. In 2014, the IRS approved our name change to the Keystone Clean Water Team.
Keystone Clean Water Team (CCGG)

15 Hillcrest Drive
Dallas, PA 18612  Phone (570) 335-1947
Meetings
Currently we are holding conference calls for meetings or using email correspondence or other online tools.  To check that there has been no change in the meeting schedule or to be put on KCWT/CGG's mailing list, please send us an email (please include full name, address, county, and email address). We will send out any change to the meeting schedule.
Volunteer
We seek new people at all skill levels for a variety of programs. One thing that everyone can do is attend meetings to share ideas on improving KCWT/ CCGG, enabling us to better understand and address the concerns of well owners.  Our Newsletter – Join the Team Today !
Everything we do began with an idea.
We realize your time is precious and the world is hectic. KCWT/CCGG's volunteers do only what they're comfortable with. It can be a little or a lot.
For more information, please go to KCWT/CCGG's About Page or contact us.
Keystone Clean Water Team (CCGG) is a 501(c)(3) IRS approved nonprofit, volunteer organization and your donation is tax deductible to the extent allowed by law.
Keystone Clean Water Team on Facebook
© 2013 Keystone Clean Water Team/ Carbon County Groundwater Guardians. All Rights Reserved.