2004.10.07 – STATE REPORT TAKEN TO TASK; RESIDENTS SEEK ANSWERS
STATE REPORT TAKEN TO TASK; RESIDENTS SEEK ANSWERS
By Donald R. Serfass
The Times News: COMMUNITY NEWS Tamaqua, Panther Valley, © 2004
October 7, 2004
Unable to get the state officials to provide answers, ick took matters into his own hands. He stood before the crowd and offered a sobering comment. "I'm telling you as a physician that you can get polycythemia vera from exposure to benzene."
Local residents, in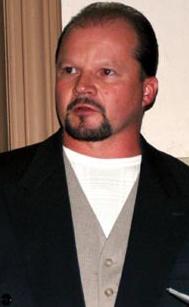 cluding two doctors, shot holes in a state report that tries to show no connection between high cancer clusters among people living near known environmental contamination.
About 65 turned out at Quakake Fire Co. on Wednesday evening and some came with questions as to why they and their neighbors are being diagnosed with polycythemia vera, a rare blood disorder. Some believe the disease is linked to water contaminated from benzene, one of many toxins believed to have been dumped at nearby McAdoo Associates, a former Superfund site.
In response to public fears, the state conducted a study of three counties based on zip codes, Schuylkill, Carbon and Luzerne, and announced that no connection between the illness and the environment could be determined.
The study results were presented by Joel Hersh, director, Bureau of Epidemiology, assisted by Gene Weinberg and Gregory Bogdan.
Local residents weren't buying the state's conclusions. In fact, they weren't even buying the way the study was set up and conducted.
Many claimed that the methodology used by the state just about guaranteed incorrect and misleading results.
Quakake native Dr. Peter Baddick, a professional in the field, dominated the questioning by picking apart what he feels are erroneous assumptions made in the study.
Among the many sticking points is that the state used an assumption that polycythemia vera is found statisticially in one of 50,000 people. Baddick, however, disagreed and told the trio of presenters that virtually all accepted references in the field indicate that polycythemia vera is found only in one in every 200,000. Some even say one in every 200,000 to two million.
The statistics are meaningful because they form the foundation for conclusions drawn in the study's summary.
Baddick came prepared with research findings and reports. At one point the discourse became heated.
In running the meeting, Hersh became agitated when Baddick insisted on presenting some key data that he feels shows areas in which the state's study is flawed.
After failing to silence Baddick, Hersh pulled rank. Hersh ordered Weinberg to immediately stop responding to Baddick's line of questioning.
"He reports to me and I'm going to order him not to answer," declared Hersh. Weinberg then sat down. However, Baddick wasn't the only physician who questioned the state's approach.
Dr. Richard Schietrumpf said baseline population data used in comparisons should have included the entire country, not just the state of Pennsylvania, which, he said, is a known dumping ground. In another area, Schietrumpf said the state should not use five-year averages, or any averages at all, since averages can tend to dilute data. "Don't give me averages. Give me the number of incidents," Schietrumpf said.
Resident Tom Gerhard cited the prevalence of Superfund sites in the local region and how they can have a combined effect on drinking water. "We have all those chemicals going into the aquifer, then we pump it out and put it in our reservoirs. DEP and EPA are not doing their jobs," Gerhard said, bringing a round of applause from the crowd.
In response to a comment about delays in cancer reporting, resident Bill Mackey asked how that can happen. "What takes so long in this day and age of computers," Mackey questioned.
Many were on hand to find out all they can about potential threats to their health.
Unable to get the state officials to provide answers, Baddick took matters into his own hands. He stood before the crowd and offered a sobering comment. "I'm telling you as a physician that you can get polycythemia vera from exposure to benzene."
Later, Hersh acknowledged that Pennsylvania's situation is not one to be envied.
"We haven't been good stewards of our environment," he said.
State Rep. David Argall promised to continue to provide forums in which all parties can get together to find the answers.
In addition, Baddick agreed to a request by Hersh to help the state in its pursuit of answers.
In the meantime, residents want to know if McAdoo Associates and the illegal dumping of barrels of toxins into minepits in the 1970s is now affecting their health. Argall said new laws are in place to make sure something like that doesn't happen again.
"If they didn't get away with murder, then it was damn close. We've learned a great deal since then."