Volunteer
Act Now – Be Part of the Solution For Pennsylvania
1.5 Million Citizens of Pennsylvania Drink Contaminated Water
We Can Fix This Problem as a Community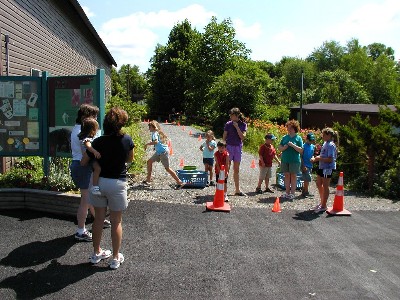 The Keystone Clean Water Team is a 501(c)(3) nonprofit, all-volunteer organization with a small staff of people working to preserve our groundwater.  KCWT would not survive without their commitment, time and skills.
All of KCWT's programs are educational and directed toward both private well owners and school students. We are not an activist organization. We do not choose sides on controversial issues, and we don't join picket lines. We raise awareness of groundwater issues to prevent illnesses that are associated with it. All of our programs are based in science, and there is no controversy involved.
Some programs were recently cut or scaled back due to insufficient staff and/or funding.
Volunteer
We seek new people at all skill levels for a variety of programs. One thing that everyone can do is attend meetings to share ideas on improving KCWT, enabling us to better understand and address the concerns of well owners. Everything we do began with an idea.  We ask you to donate some of your time to prevent people from getting sick. Your reward is that "good feeling" you get when you help another person and ask for nothing in return.  We realize your time is precious and the world is hectic. KCWT's volunteers do only what they're comfortable with. It can be a little or a lot.
For more information, please go to KCWT's About Page or contact Rick.   For now, you can show your support by liking us on facebook, commenting on posts, completing our Educational Survey  and/or asking to be added to our email list by filling out this form.
Website Provided for Educational Purpose.
Keystone Clean Water Team is a 501(c)(3) IRS approved nonprofit, volunteer organization and your donation is tax deductible to the extent allowed by law.  We are trying to keep Well Water in Pennsylvania the Keystone State Clean, Healthy, and Safe.   Check out are new Nationwide Healthy Community Program.