2009.07.09 – Possible Cancer Cluster Investigated
http://wfmz.com/view/?id=1226754
2009.07.09 -Possible Cancer Cluster Investigated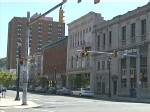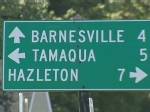 More than 40 people are suffering from a very rare form of cancer in Schuylkill, Carbon, and Luzerne counties. After one failed attempt to collect data from that area, government officials are back at it. But the people in that region say they know exactly what the cause of the cancer cluster is.
>>We don't get any answers from these people. >>REPORTER: Polycythemia Vera or PV is a rare cancer that for some reason is rampant in Luzerne, Carbon and Schuylkill counties.
>>It's a brand new disease more or less in terms of the cancer registry.
>>REPORTER: Health officials call it a cancer cluster. The only one of it's kind in the country, which is why the federal government gave 5.5 million dollars to research the source.
>>I'm really disgusted. It's supposed to be 1 in every 250 thousand people and we have how many cases in Schuylkill, Carbon and Luzerne counties.
>>REPORTER: In the first study, the U.S. Agency for Toxic Substances and disease registry found nearly 40 reported cases of PV. Four new ones have been reported this year. Merle Wertman is one of them, and his friends and family want answers.
>>I'm very angry. Very angry. people are dying and they don't know nothing.
>>It's just one cancer after another.
>>We don't have any connections with any substance or specific location. It's the area. There's something different about this area or the people in this area.
>>Officials say the disease may or may not be connected to some toxic sites in the neighborhood but neighbors aren't buying it.
>>There's a lot of chemical plants here landfills here. It could be in the water
>>That is going into the water supplies I don't care what you say.
>>REPORTER: Several state and federal groups and an independent study at Drexel University are doing research. The first step comes the first week of August, when they offer free blood tests to anyone who's lived in the region for at least a year.
>>All we can tell them is that we're doing the best that we can. We have things happening right now and that are starting so the process is beginning.